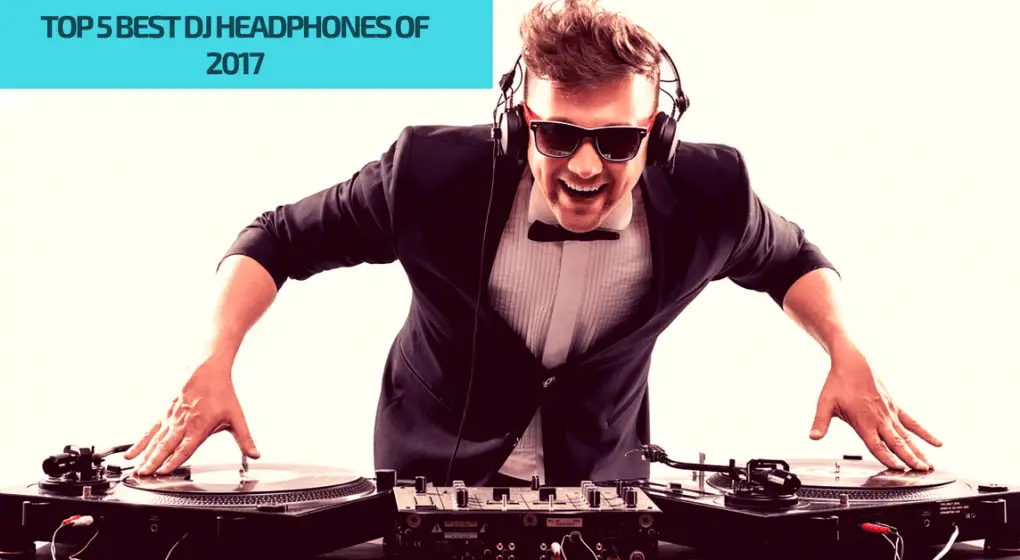 When DJ'ing, it's imperative to have the right set of headphones for the job. Firstly, you need to be able to have good sound clarity to ensure you can correctly match the beat and provide the crowd with a smooth transition between tracks. Speaking of said crowds, excessive noise may impair your judgement so the ability to access sound cancelling is also vital with headphones you wish to DJ with.
Some of the best models on the market you may wish to consider are:
Buying Guide
When buying headphones to DJ with, there are a few considerations that wouldn't necessarily apply to headphones you'd use just for listening to music at home. For one, they need to be able to clearly give you bass, mid-range and treble distinction, even in noisy environments. Plus, there's the added need for durability modifications to ensure they can withstand everything a packed club has to throw at them.
Headphones you intend to DJ with are built slightly differently than regular headphones, with features that will enable purpose-built clarity against background noise, as well as user-friendly adaptations.
How to choose headphones to DJ with?
Choosing headphones to DJ with is not like buying any regular pair of headphones that you could potentially use for different purposes, such as listening to music as well as Skype calls.
DJ headphones are purpose built and adapted specially for use in clubs, so you should look out for models which are going to offer you the right experience.
Look for models with adjustable ear pieces that can be swiveled round, as well as large padding to seal in the noise.
Also, consider a model with a high-frequency response that is adaptable to different setups. You will notice that similar to studio grade headphones, DJ headphones offer more superior stats when it comes to aspects such as decibel sensitivity and maximum power input.
The advantages of DJ headphones
First and foremost, as an artist who people are coming to see perform and experience a good musical experience, having purpose-built equipment to hear exactly what the beats are doing is the best way to up your game and ensure you can hear everything even in challenging conditions.
With the larger padding DJ headphones provide, they will also ensure comfort around the ear and head, which other types of headphones don't always provide, especially in-ear models which don't fit everybody the same. With DJ headphones, you can adjust the headband to suit your head size exactly, keeping things comfortable while keeping a tight fit to exclude external noise.
Also, DJ headphones tend to have a curled-up cord instead of a long straight one. The advantages of this mean you can move around just the same without tripping over the cord, or have it catch on equipment which is likely in a dark, crowded environment.
Things to look for:
Think about the environment of a club; not only is it loud, but it's hot, crowded and there's a chance drinks can get spilled, or that someone could step on your equipment. Therefore, you need to be looking for durability to ensure a good lifespan for your headphones.
One of the best features is a strong and sturdy earphone connection to the handle. Seeing as it's likely you will be using only one ear at times, how easy does the earphone piece swivel around? Also, is the connector made of cheaper plastic or a more durable metal?
You should also look out for headphones which fold down, preferably flat, as this makes for easier transportation. Your headphones need to be able to withstand the rough and tumble of your DJ kit bag, and also people placing heavy objects onto them by mistake, which is much less damaging if they are compacted while in transit.
The best way to use headphones for DJs
There are multiple ways to use DJ Headphones depending on what suits you, and also the environment you are in. You can, for example, use both ears and relying on the sound without hearing it through the venue speakers, though at times, this might not allow you to experience the atmosphere in the same way and pick up on the vibes of the crowds.
Many DJ's opt to use one ear, either with the phones adjusted at the handle so it can slide off at one ear, yet still fit tightly to the head without slipping off. Alternatively, some headphones allow for the ear to be flipped over, which exposes the ear to the outside noise, in a way that can easily be flipped right back over so both ears are again covered.
What Are The Best Dj Headphones?
Summary: As a brand Audio-Technica is renowned for being an industry-leading professional when it comes to all things audio technology, and their headphones match up to equal standing.
The ATH-M50x is one of 5 versions in the ATH line, and boats features such as 15-28,000 Hz frequency response, 45-mm driver size, 98 dB sensitivity as well as being collapsible with a 90° ear cup swivel in both directions.
An added bonus with these headphones is that they come with interchangeable cords, so you can use the straight cord for when you are mixing in studio, and switch to the curled cord when at a live event, so it is equally great for both uses.
While the ATH-M50x is an excellent model overall, one flaw is that external noise can still be heard over music, so they don't give 100% outside-noise exclusion.
Bullet Point 1
Bullet Point 2
Bullet Point 1
Bullet Point 2
Summary: The AKG K 240 is a popular model, and are ideal for DJ use due to the long hours of comfort they provide, not only with the design, but the sound quality; you will not experience ear fatigue like with other models.
One of the main pros with the AKG K 240 is that pretty much any genre of music sounds equally great. Many modern headphones are equipped to make only electronic genres sound great, but some of the classic genres miss out, so if your set list tends to be quite varied, you'll have no issues with the clarity of the sound.
Though one thing to note is that these headphones have a semi-open design which means you may not be able to achieve full noise cancellation from outside sources.
Overall, they provide a reasonable experience for DJ's and music lovers alike, though may not be suitable for the more challenging environments when you need to hear the mix clearly and cue the next track.
Bullet Point 1
Bullet Point 2
Bullet Point 1
Bullet Point 2
Summary: These are headphones solely with DJ's in mind. With their large, thick earphone padding, which excludes outside noise with ease, they also have great swivel action up to 90° to allow for switching to one-ear use at the drop of a hat.
Like many models, they have a detachable cable, and provide excellent sound clarity through bass, mid and high tones, which is useful if the beat merely consists of a high-hat as you transition between tracks.
The bundle includes two different length cables and a jack to be able to connect to a range of devices, so is designed with studio and live-event use in mind.
Though, one possible issue to mention with this model is there isn't as much room for adjusting the size and fit over your head and ears. Therefore unless they already fit perfectly, you may find them uncomfortable for long use if your set lasts for several hours and you require the extra room.
Bullet Point 1
Bullet Point 2
Bullet Point 1
Bullet Point 2
Summary: At first glance, it's plain to see the Vic Firth Stereo Isolation Headphones live up to its name, with its generous ear pad size allowing for true exclusion of outside noise. An added benefit of this feature is that they will help protect against ear damage, and potentially the development of conditions such as tinnitus, which can be caused by high levels of noise. This is an obvious concern for musicians and DJ's alike working in noisy environments as part of the job.
It is an ideal choice if you have found previous headphone models don't quite cut out all the noise, though a downside with this is the ears may get quite hot as the fit is extremely tight and somewhat uncomfortable if using for long periods of time.
Also, another potential con is that the cable is relatively short at 6', so you may need to buy an extender as it is not interchangeable like some headphone models.
Bullet Point 1
Bullet Point 2
Bullet Point 1
Bullet Point 2
Summary: Developed over the past 25 years, KRK KNS8400 Studio Headphones are a true marvel of the headphone world with an impressive list of features to back up its glowing reputation from musicians and DJ's alike.
The KRK KNS840 provides 30 dB of ambient noise cancellation, along with a 97 dB sensitivity, and uses the latest in acoustic foam technology to ensure a class-leading performance, which can be heard in both reproduction and isolation.
These headphones provide a natural, yet accurate, wide frequency response. The sound produce covers a large dynamic range with extremely consistent low-distortion clarity. Another great feature for DJ use is that they have rotating ear cups for both travel and storage, and they have a lightweight construction for long-wear use in mind.
Compared to other headphone models, the KRK KNS8400 has been designed with professional use in mind due to the high-spec audio engineer features. It would be an ideal model to buy if you do a lot of studio work on programs such as Logic Audio or Ableton Live where you would need to produce a good mix, but also want to be able for use in live situations as well.
One point to mention, however, is that as they are studio headphones, they don't provide the deep bass tones typically found in many DJ headphones. Though, on the plus side, this means that ear fatigue will be less of a problem.
Bullet Point 1
Bullet Point 2
Bullet Point 1
Bullet Point 2
Conclusion
While the model you choose may depend on several factors, in terms of all-round appeal and engineered quality, the Monoprice 108323 Premium Hi-Fi DJ Style Over-the-Ear Pro Headphone Bundle is the top choice from the above options, because they are specifically engineered for DJ use. While the KRK KNS8400 are also excellent, being studio over DJ headphones means they don't have that deep bass clarity which is required, meaning you are not able to experience the true clarity of the music.
Also, being able to switch between one- and two-ear listening to the mix is important. While other models such as the Vic Firth Stereo Isolation Headphones offer greater protection against ear damage and outside noise, in a live environment they may not be that practical as it would require removing the headphones altogether to be able to hear the mix through the speakers or have a conversation.
The Monoprice model also comes with interchangeable cables at different lengths, which is ideal, as every time you set up in a new location, there may be restrictions on how much room you have, plus if the cables were to get damaged, you wouldn't have to replace the whole bundle.
While they don't adjust as far as other models, overall, they are more geared towards the challenges a live setup can throw at DJ's. The fact you can swivel each ear would also allow for a rest if they became too tight, meaning you can get around that one potential issue if you like to switch up quite a bit. Ultimately, they will give you the best sound experience compared to the other models and would best suit your needs as a DJ.