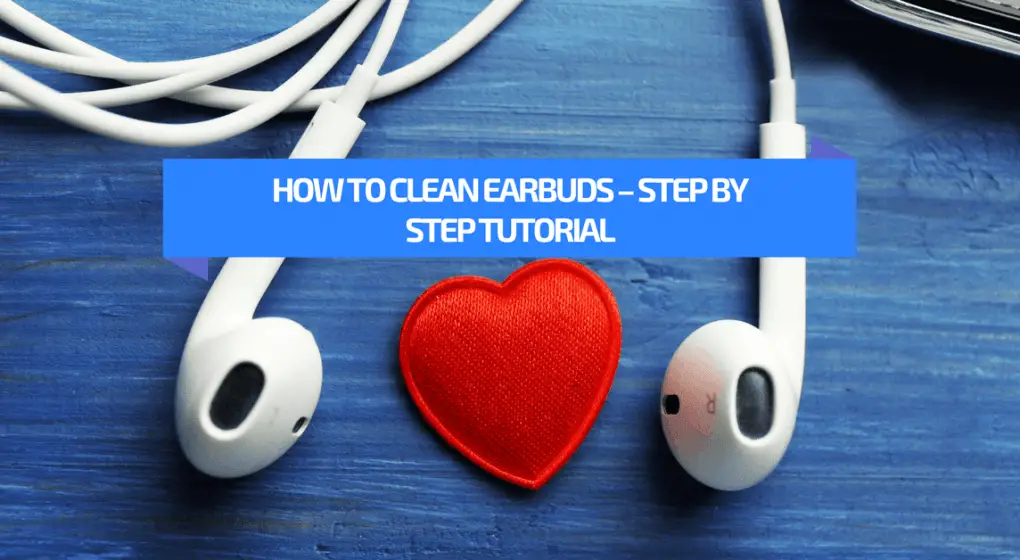 Whether they're used for listening to your favorite tracks, or blocking out noise in the office, earbuds help you get through the day.  But just like your other personal stuff like shoes and jackets, you need to clean them regularly. This article will teach you how to clean earbuds.
Earbuds are very much exposed to a lot of dust, sweat, and yes, earwax. All of these can clog up the speakers, and affect the sound quality of the earbuds. If you want to keep your earbuds in excellent shape, then you should know how to properly clean them.
Using an Unused Toothbrush
You can clean earbuds using an unused toothbrush.  The toothbrush should have a nylon bristle to prevent the bristles from getting caught, or ruining the earbuds.
Nylon bristles also won't fry the earbuds during the cleaning process.
The bristles of the toothbrush should also be long and narrow enough to get into the mesh covering the earbuds.
You will also need 3 percent hydrogen peroxide and a dry towel for this purpose.
Follow these steps:
Disconnect the earbuds from your phone, tablet, or media player.
Brush the metal part of your earbuds with a dry toothbrush to dislodge dirt or dust.
You can also dip the toothbrush in 3% hydrogen peroxide.
Then use the brush in cleaning the ear bud.
Make sure that the speaker is facing down. This way, the debris and dirt won't fall right back inside the earbuds.
Wipe it with a dry towel.
Using a Rubbing Alcohol
A good, old rubbing alcohol is just as effective as any other material in cleaning earbuds. It should be powerful enough to kill bacteria in the earbuds, and wipe away dirt and grime.
You should also have a cotton swab, dry towel, or paper towel, to use alongside with the rubbing alcohol.
Follow these steps:
Remove the clear tips first.
Put rubbing alcohol on the cotton swab, paper towel or dry towel.
Wipe the earbuds, including its foamy part and hard plastic.
Wipe the cord as well.
Return the earbud cover once it is dry.
Using a Dishwashing Liquid
You can also use dishwashing liquid in cleaning your earbuds.
You would also need warm water, spray bottle, and a soft rag.
Follow these steps in using a dishwashing liquid to clean your earbuds:
Mix one drop of dishwashing liquid with warm water.
Stir thoroughly.
Pour the soapy liquid into the spray bottle.
Put the earbuds on a clean surface.
Spray the soapy liquid into the soft rag.
Apply some of the liquid on the earbuds then start to rub them away.
Wipe the soapy water residue off using the soft rag or paper towel.  Do this right away to prevent any water damage.
You can also put the earbuds in a well-ventilated space. You may also want to put them near the electric fan or air conditioning unit for at least an hour.
You can also pour some of the soapy liquid into a small bowl. Then soak the silicone covers of the earbuds into the bowl.  Using a cotton swab, remove any debris from the covers.
Using Vinegar Solution
Another simple cleaning solution for your earbuds is a vinegar solution.   You can do this by mixing one part distilled white vinegar with one part purified water in a glass or bowl.
Once you have the vinegar solution ready, follow these steps:
Remove the ear buds from the headphones.
Put the earbuds in the glass. Let it sit for about 15 minutes.
Remove the earbuds, then turn them inside out.
Put them back into the solution.
Leave them there for another 15 minutes.
Remove the ear buds.
Empty the contents of the glass/bowl before rinsing it
Fill the glass/bowl with purified water.
Insert the ear buds into the glass/bowl filled with purified water.
Leave them there for 10 minutes. This would 'rinse' the earbuds.
Place the earbuds in a well ventilated place to dry.
You can also get a soft rag to dry the earbuds.
Safety Precautions
Whatever cleaning method you decide to use or follow, you must keep in mind the following safety precautions:
1.  Don't dry the earbuds using a hair dryer. Putting your headphones near one can lead to its destruction or damage. Headphones are made up of thin metal wires which can easily be melted by direct heat application.
2. Before cleaning the earbuds, make sure you unplug the headphones first from whatever device these are attached to.
3. Never attempt to clean an attached headphone while it is in use. This could lead to electrical shock or breakage.
4. Don't use aggressive solvents like benzene, acetone, or ethanol. These common solvents can damage the protective coating of the earbuds, ruining its finish in the process.
5. Never let your headphones come in contact with water, unless you want to buy a new pair.
6. Consult your owner's manual for specific care and cleaning instructions of your headphones. Some manufacturers may specify cleaning products and methods that can help get rid of dirt, while avoiding damage to a particular brand or model.
7. Clean your earbuds every other week to remove dirt, debris, and bodily secretions. Regularly cleaning your earbuds can also get rid of bacteria these may have picked up along the way.
8. Always store your earbuds in a dry, enclosed case when not in use.
9.  You may want to use a microfiber cloth in cleaning your earbuds. This can remove dust without damaging logos and other details of your headphones.
10.  Make sure that the earbuds are dry before using them.
Indeed, cleaning earbuds isn't that complicated. You can use common household items to clean them. And it would only take a few minutes to keep your earbuds clean and in tip top condition.