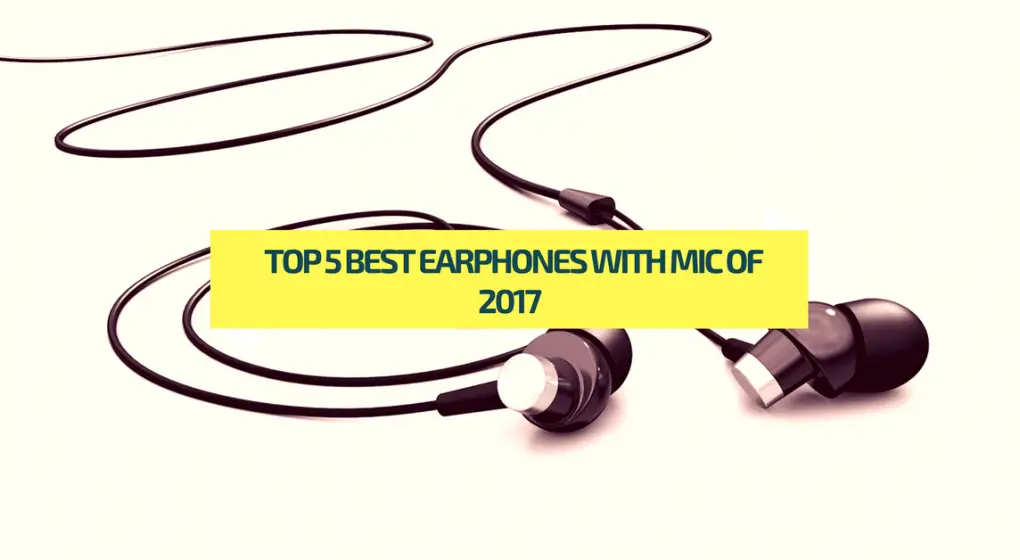 It is no longer the case whereby you have to buy headphones and microphones separately, or even rely on your computer for the latter. These days, you can buy headphones with inbuilt microphones as well as other features such as Bluetooth all in one.
Let's take a look at some of the best options:
Buying Guide
What type of headphones should you buy?
This all depends on what you need your headphones for such as gaming, long haul flights, exercising, Skype calls or even music production.
Each different use calls for a more tailored approach when it comes to things such as the headband for example; are you looking for something comfortable with excellent bass boost, or something that is sleekly designed to stay fixed to your head while out running, with much smaller earbuds?
When it comes to the quality of the mic, do you need something that works quite basically for intercepting calls, or something which will provide crystal-clear audio so you can record gaming videos on YouTube or take important Skype calls with clients?
Different brands, and indeed different designs, will offer individual options, and so in many cases, it's not always the brand name or price that's most important, rather choosing the option that's right for how you wish to use it. Top-of-the-range audio engineering headphones are great, but not so practical out on a hot day out running.
The advantages of earphones with mic
Combining private listening with being able to communicate has a wide range of benefits. For example, if your commute tends to involve speaking to clients on the way, you can do so without disturbing other people while being able to speak to them without needing an alternate mic or device.
Also, some microphones on regular devices are not that powerful and can be located some distance from the user, so having the mic built in near where you speak will allow for clear audio. If the headphones also have Bluetooth, then you can intercept calls without having to switch devices, and you won't miss an important call if your phone rings while you are listening to music.
Earphones which have a built-in mic generally allow for better ease of use, and can offer hands-free options in selected models.
Things to look for:
One of the main aspects to consider is the design, seeing as headphones can take a number of shapes from traditional in-ear buds, to those with head frames and even frames which wrap around the neck. The style you choose will be depend on what you most need it for, and if you are looking for comfort over practicality, for example.
Some headphones are sweat and splash resistant, which makes them more ideal for long runs and hikes, over headphones that could be used in the studio, which focus more on large padding and noise isolation.
Also, note if the headphones require charging due to being wireless; are they practical to do so, and what is the average run time? Wired headphones are always going to be more convenient for this, yet not practical in certain uses such as sports or where they might get wet when connected to your phone, so it's a good idea to consider your usage requirements.
The best way to use earphones with mic
It sounds simple enough, but you need to ensure you choose the right type of headphones with the features that will best enhance your listening and speaking experience. Plus, there may be different controls and even apps available for your phone to enhance the listening experience beyond what the built-in controls will allow.
For example, if you want your headphones for gaming and live calls on Skype, the best way to use them would be to plug them into your device with the volume and audio settings customized to suit. This way, you are able to hear the other players/callers perfectly, and you won't require a charge mid-game.
If you are using headphones for sports use, you should make sure you get into a regular habit of charging them. Some models have a high-charge requirement which is fine if you don't exercise all that often, though you might want to upgrade if you do.
Like most people, if you use your headphones with your smartphone, you might want to customize the audio settings to ensure the music sounds as good as it can, but also your mic isn't too low so that your calls sound great too.
What Are The Best Earphones With Mic?
Conclusion
Though this may surprise some readers, the top pick has to be the Panasonic ErgoFit In-Ear Earbuds Headphones.
Granted, models such as the Bose or Cowin probably offer a second-to-none sound experience in comparison, not to mention the Samsung headphones, which are perfect for active use more so than wired headphones, which can snag as you run if the cord is not long enough, plus they are so not practical for driving.
In the end though, having headphones which are simple, yet excellent in what they do are always going to be more user friendly. This is the case seen as the Panasonic headphones fold up into almost nothing in your pocket or bag, and best of all, don't require a charge to work.
You can plug them into your phone or laptop, intercept calls and talk on Skype with ease and if you were to lose or break them, they are much easier to replace.
While some might favor headphones without wires, in most situations we are near our phones anyway, so apart from driving and high-impact sport, being connected isn't that big of an issue. After all, if a call is dragging on and your arms are getting tired, you can simply connect the Panasonic's to your phone, put your phone in your pocket and continue with no problem, or even a charge to worry about.